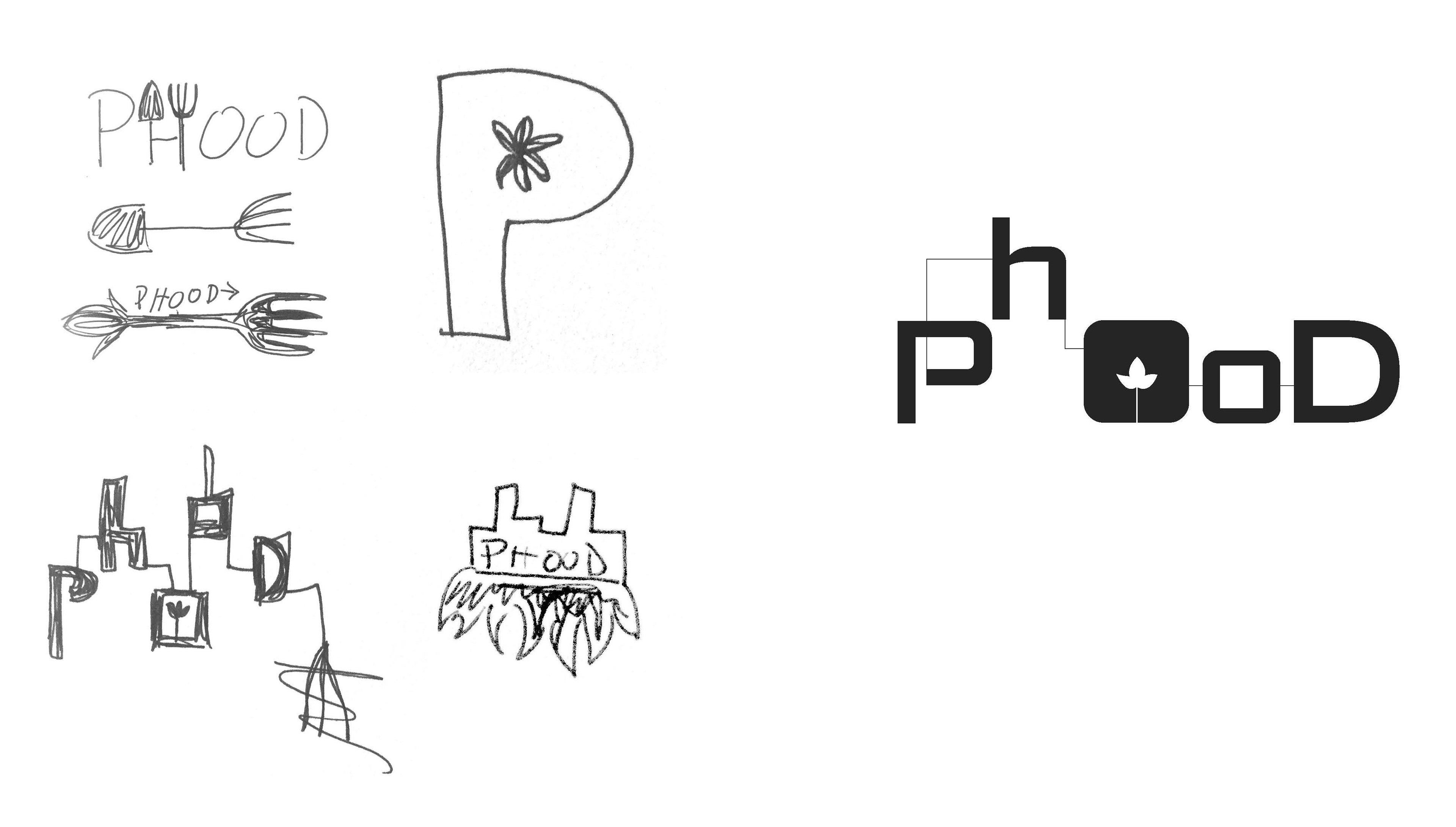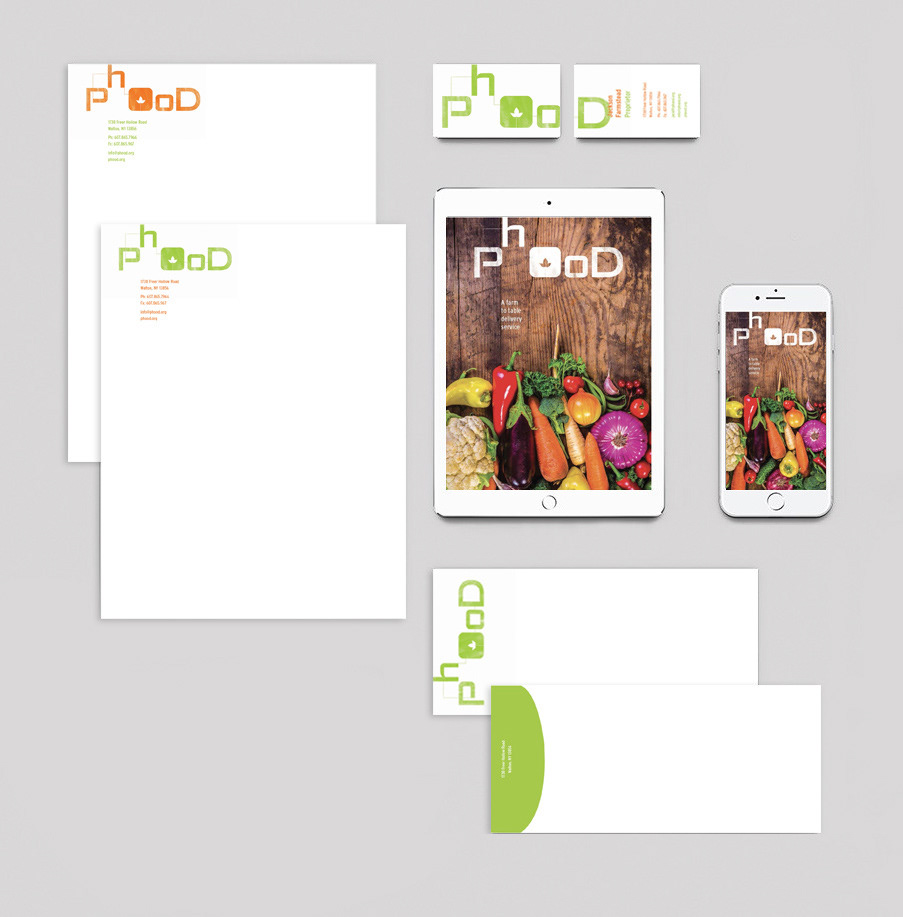 PHOOD is a farm to table delivery meal service. The company fosters the community by connecting busy, urban professionals to local businesses, organic farming and sustainable agriculture. 
The brand represents a healthy lifestyle that is accessible and convenient. It is the ultimate cross-section between the farm and the city. 
I researched the company, gathered insights and determined the brand values in order to design the company's logo and identity system. The design package included the logo, color system, a brand book, a stationary set, a brochure, an app and a web landing page.